Well, this definitely not a cookery article enumerating the process of making a delicious Sambhar or the various health benefits of it. It is just a quirky attempt to narrate the help our dearest Tamil heroes are extending to TFI.


We know of Tamil heroes campaigning to acquire a market here in Tollywood through their dubbing films. Of course, some film pundits keep sulking that they are affecting our economy but, some Tamil heroes are really helping us!


And Simbu should be the one name to be brought up in this issue! We always remember him only when we talk of Nayantara (and recently Hansika) but here is something really great of him to talk about. This year he was more popular in Tollywood as a playback singer than with his releases. He has sung "Dream girl…" song in N.T.R's Baadshah for the tune of ace composer Thaman which was an instant hit! Though it was touted to be for pump up the expectations, he did it for his friend NTR, according to STR.


And later the same year, he was back with the peppy "Bujji Pilla…" in Potugadu and this is for his friend Manchu Manoj and composer Achu. Even this song turned out to be hit number. On top of it, both movies fared well at the box-office. In a way he is turning out to be a positive omen for films. Whilst our heroes are apprehending about trying to hum a bit or so, STR is flying high in his neighborhood compound too! And that's like a champ! How can anyone not approve of this wonderful Sambhar help??
Poll Question
highlights on iQlik
most popular video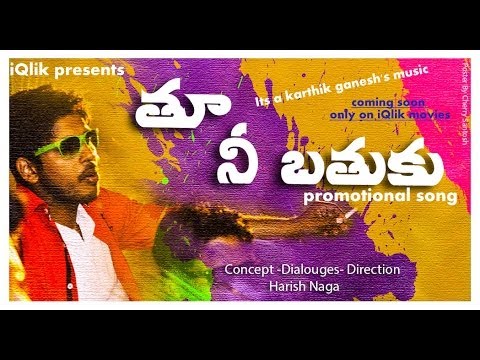 Thu nee bathuku song for love failures