Controversies sweetest kid Ram Gopal Varma is always in the news for all the wrong reasons rather than right things starting from his filmy career. From many decades, RGV has declared that Sridevi is nothing short of a Goddess for him and showed no inhibitions on his admiration for her.


Unfortunately RGV had a brickbat with his dream girl Sridevi because she issued a legal notice to the filmmaker with regards to the most controversial film Sridevi (Savitri earlier). Objecting titling his movie "Sridevi", Sridevi has filed a cease and desist notice prohibiting the filmmaker from using her name as the title of his next film. In addition to this, Sridevi has even demanded RGV to issue an unconditional apology in a nationally circulated newspaper along with announcing a new title. RGV is demanded to respond to the notice within three days.


Film industry onlookers felt that Sridevi and RGV are good friends and being a part of the film fraternity, one would take it sportively rather than making it an issue.


Responding to the notice, RGV has also issued an official press release –


The film was earlier titled "Saavitri" but we changed it not for reasons of the protests as some sections of the media are falsely reporting ..The reason for the change in title is due to a miscommunication on the production part they went ahead with the title without acquiring it from the previous right holder of the title...when the previous title holder refused to give the title we changed it to "Sridevi".After the producer got the title he went ahead with the printing of standees and hoardings with the new title..When Mr.Boney kapoor called me I explained to him both orally and in a msg which I have also given to the press with regard to clearing the speculations on the so called controversial content of the subject...


I am deeply hurt by this action of Sridevi whom I always admired and respected and I strongly believe that she was influenced by others with vested interests.


So, in a nutshell RGV is neither apologizing nor changing the title of his film as demanded and proceeding ahead as he wished to.
why we think?
Poll Question
most popular video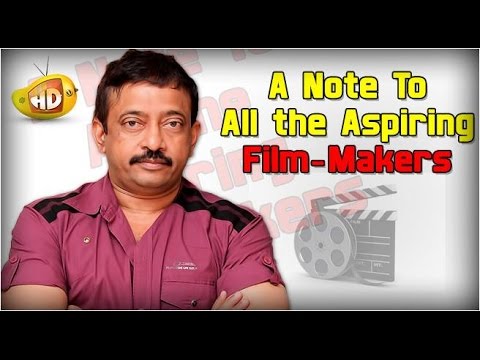 Ram Gopal Varma - A note to all the aspiring film makers