RGV is rather known for his controversial statements than his cult classics (that were made ages ago).


However, 2014 has been a Mocktail Year with vivid experiences for this eccentric genius. Here is a quick insight -

Movie Machine:


> First of all, RGV, who spent much of his 2013 in Bollywood delivering consecutive duds, came back to home this year to make a comeback. Right from his first film this year Rowdy, he has been shooting back-to-back film this year and he has already become the filmmaker with maximum releases [Rowdy, Anukshanam, Ice Cream, Ice Cream 2, Golusu, Sridevi, Spot, Patta Pagalu]. He has got a good blend of all genres in his filmography this year.

Challenges & Controversies:

> Early this year, his comments on Pawan Kalyan's good friend, philosopher and thinker Raju Raviteja have stirred a great controversy. RGV even challenged Raju on the theories and his interpretations mentioned in Pawan Kalyan's ISM book.


> Late this year in July, his spat with a film reviewer (working for a website) regarding Ice Cream review has in a way evoked a great furor in the reviewer community. After heated arguments and discussions over television and in web media, the issue resolved with the intervention of bigwigs like Dasari.

Innovation & Revolution:


> Besides his share of controversies this year, he has pioneered few revolutionary film techniques in Telugu. Flow Cam & Flow Sound technology was the premium stuff. The New Auction system employed for Ice Cream & Anukshanam was a revolutionary distribution system introduced in Tollywood. Along with this, the New Telugu Film Industry founded him inspired youth towards independent filmmaking.

Silver Jubilee Shiva:


> The best part is that his debut cult film Shiva completed Silver Jubilee this year. The entire cast, crew and all those who stepped into the industry through this film went nostalgic at the Silver Jubilee Celebrations event in October. A documentary titled 'Exploring Shiva After 25yrs' was made on this eve by Sira Sri and team.
Poll Question
most popular video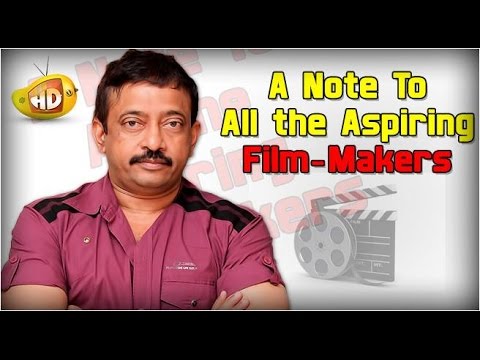 Ram Gopal Varma - A note to all the aspiring film makers