2015 undoubtedly belongs to Fans' "Darling" Young Rebel Star. This year can be renamed as Prabhasnama Samvatsaram because from the tip to the toe of this calendar, it is Prabhas all over.


Prabhas Baahubali Strikes:
It all began with Baahubali The Beginning! The moment it released on July 10 amidst sky high expectations, Prabhas never looked back. The film turned out to be a phenomenal hit across the globe taking Prabhas' face and image to every nook and corner of the planet.


Prabhas' Shocking Remuneration & Lion Share:
We never heard of any Telugu hero taking remuneration about Rs 25 crores until we learnt of Prabhas did for both the parts of Baahubali. But not just that, Prabhas has received a share of Rs 65 crores from the profits of Baahubali part-1.


However on the other hand, sources close to the unit and Prabhas lashed out RGV's tweets to be sheer baseless comments.
Modi Meets Baahubali:
Prabhas- this name once again reverberated all over India. With the PM of India Narendra Modi tweeting "Met Baahubali Prabhas today", the entire world hailed Prabhas and his exceptional offering Baahubali all over again. Even Forbes magazine has written about Prabhas and this distinguished meeting.


Prabhas Debut Ad:
After the stupendous success of magnum opus Baahubali, the Young Rebel Star Prabhas caught great form. His chiseled look, sweet smile and adorable mannerisms can make any girl swoon over his persona.

Catching up with his remarkable impact on movie fans, the famous automobile company Mahindra launched a new TUV and signed up Prabhas for the advertisement! The ad has been launched recently and shot aesthetically on the narrow streets of Rajasthan. Running over a minute, the ad doesn't reveal Prabhas until the entire action episode is shown. Prabhas looked stylish and brilliant in the frame and an ideal choice for endorsing a tough car model such as Mahindra TUV 300! But what really raised the eyebrows is that Prabhas has charged around Rs 10 Crores for the endorsement and this is apparently the highest for any South Indian actor so far. Well, given the demand of Prabhas, the giant has happily obliged to rope him.


Darling's Wedding:
After the remarkable success of Baahubali, Prabhas has become a national celebrity figure but a million hearts were broken with the news of Prabhas' wedding! As per reports, Prabhas would be getting married by November, 2016 once he completes the filming for Baahubali: The Conclusion! According to the grapevine, Prabhas has already been engaged to a girl (hailing from his hometown Bheemavaram) but her identity was kept under wraps.


She is not Prabhas' Fiancée…
The news of Darling hero Prabhas getting married spread like a wildfire in Social Media as well as many popular news channels. While some news channels said Prabhas would be marrying none other than his Baahubali co-star Anushka, a set of fresh rumors came up when a photo of a girl clad in silk saree was spread all over Social Media mentioning that it is his fiancée!

After digging into the issue, it was revealed that the girl is a family friend of Prabhas but nowhere engaged to the star. When Young Rebel star's Uncle Krishnam Raju was asked about this, he got quite furious. He said that such rumors are not new about Prabhas and they shouldn't be taken seriously.


Prabhas gets 'Power' Stroke:
Prabhas who is otherwise regarded as everyone's "darling" sent out a positive gesture by being the chief guest of Mega hero Varuntej's Loafer audio launch. But at the audio launch, Prabhas looked troubled with fans shouting "Powerstar…Powerstar". He was not left until he stated "Ok! I like Powerstar". Though Prabhas chose to be mum about it, director Puri express his displeasure over the conduct of Pawan Kalyan fans.
The Other Side of Prabhas:
Prabhas has been a happy man with this positive vibes all around and now he revealed his humane side once again by donating Rs. 5 Lakh for Jesus Old Age Home thus winning hearts with his philanthropic side. He even announced Rs 15 lakhs towards Chennai flood relief.
Besides this, Prabhas was spotted actively taking part in promotions of his film and interesting projects of film friends like never before.
why we think?
highlights on iQlik
most popular video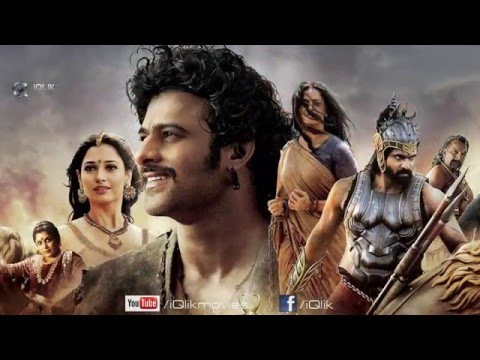 Recap 2015 - Top 5 Blockbusters