ANR is younger to NTR by 16 months. However, he is senior to Rama Rao in films by 5 years and 10 months. Even before NTR made his debut in 1949, ANR already had superhits like Palnati Yuddham, Bala Raju, Keelu Gurram, Laila Majnu and was ruling the Tollywood industry.
Producers opted for ANR in their projects as he looked younger than many senior heroes. Folklore and mythological movies were famous those days and ANR fir perfectly for those kinds of roles. Such films would always go to ANR and to fulfill the demand, he had to work multiple shifts.
When NTR entered the industry, ANR welcomed him warmly. ANR had immense respect for NTR as the later was a BA degree holder. He even felt happy to have found someone that could share his work load. Soon ANR and NTR became very good friends despite people trying to create rifts between them.
During that time ANR had a good reputation as Mythological hero and so Vijaya Productions banner decided to cast him in the lead role. But the Director KV Reddy always had a wait and watch approach. One day when ANR and NTR were playing Badminton, KV Reddy was an onlooker and he noticed the aggression in NTR's play. KV reddy was impressed with NTR's body language and decided to give him the lead role of Thota Ramudu in Paatala Bhairavi.
Both NTR and ANR acted and produced movies like Palleturi Pilla, Samsaram, Rechukka (ANR Guest Role), Parivartana, Missamma, Tenali Rama Krishna, Charanadasi, Mayabazar, Bhookailas, Gundamma Katha, Sri Krishna Arjuna Yuddham, Bhakta Ramadasu (NTR and ANR Guest roles), Chanakya Chandragupta, Rama Krishnulu, Satyam Sivam.
They parted ways for few years due to unknown reasons but finally united during the last days of NTR.
ANR Interesting Facts
most popular video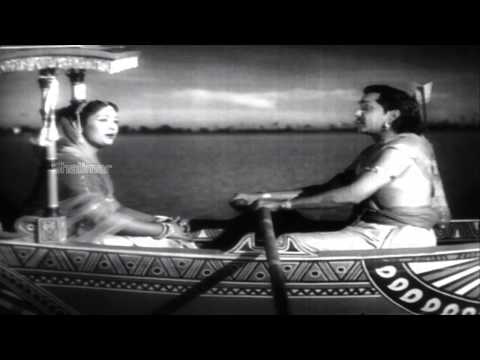 Lahiri Lahiri Lo Video Song