Annapurna Studios - a name always revurberating in the industry. It is one of the biggest studios that offers bread and butter to both film and television industries of many languages. One or the other shooting takes place at the studios everyday. But, this wasn't just an enterprise that ANR established out of beaming riches but instead, this studio was a product of sheer determination and conviction. You'll be certainly surprised if you know the story of its genesis.

During the filming of ANR's Mahakavi Kshetrayya in 1975, the filmmakers approached Saradhi Studios, Hyderabad for the purpose of shooting. But when the latter did not give permission for an ANR film (reasons unknown), the film was made in Chamundeswari Studios located in Karnataka. After this incident, ANR became more determined to establish his own studio under the banner 'Annapurna Studios' in Hyderabad. Surprisingly, in just 100 days after the inaugural stone was laid for the studio, Secretary was the first film which began in the studio on January 14th 1976. The clap was given by none other than the then President of India "Fakhruddin Ali Ahmed". Prominent film personalities along with Sr. NTR and Sivaji Ganesan attended the event.

The land in which the studio was established was taken for lease from Government of

Andhra Pradesh

for a period of 99 years. But later when Sr.NTR's Government came into power, the land was claimed back due to some legal litigations. ANR had lot of trouble in getting it back and he could get help from Chenna Reddy only after Congress government came back to power in the state. ANR struggled a lot in overcoming the legal issues and got a loan from National Film Development Corporation (NFDC) for the purpose of expanding the studio.


ANR's efforts were tireless and sincere for getting a studio in Hyderabad for the purpose of Telugu People and Film lovers. Even three days before the studio's launch, many tasks went haywire and things were in stagnancy. But ANR was strong and determined enough to set everything right for the studio launch on the scheduled time - that is ANR!

Not only that, ANR has been successfully running the studio since then and creating ample opportunities for technicians, film people and exploring new talents through his home banner films. ANR used to fondly term his studio as his "Maanasa Putrika" (A daughter close to his heart) and that is why his last rites were performed in the studio premises only.

- The strenous story behind a scintillating studio!

ANR Interesting Facts
most popular video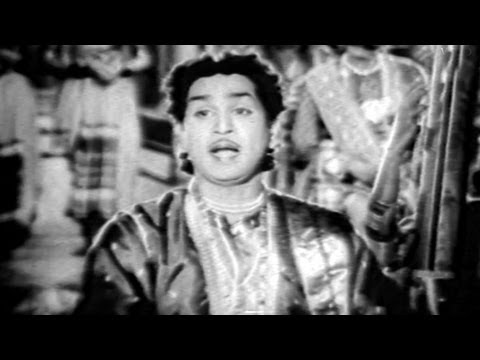 Jayabheri Song