Superstar Rajinikanth is undisputedly one of the most idolized persons in our country and there's no downfall in his popularity from many decades. The 68-year old star enjoys a massive fan base across the nation and huge popularity in various parts of the world. Known for his humbleness and simplicity, Rajinikanth never ceases to suprise his fans.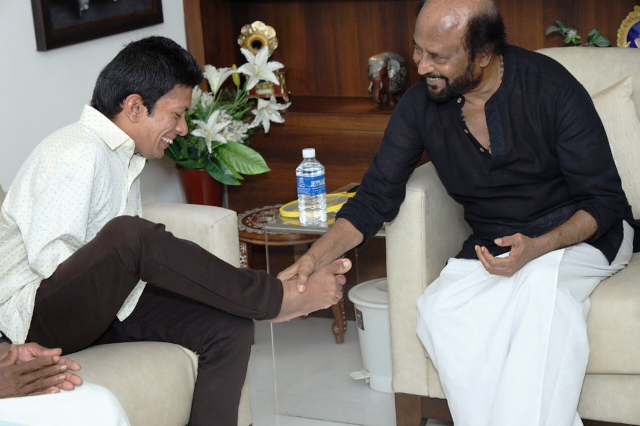 Despite being busy with his work and ongoing project Darbar, Rajini has made the day special for a differently-abled person named Pranav Balasubrahmanyan from Kerala. Having received a special invite from Superstar, the visual artist met him at his residence in Chennai. A couple of days ago, the young Pranav revealed to a weekly magazine that meeting Rajinikanth is his biggest dream in life. Obliging to his wish, Rajini has made all the arrangements for Pranav and read on to know what took everyone by surprise.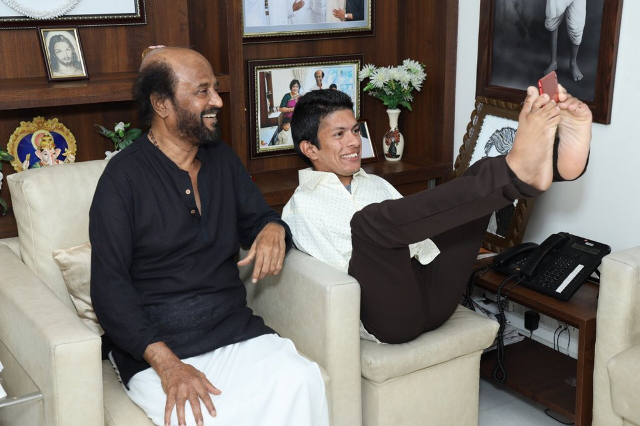 As soon as Pranav arrived at Rajini's residence, the actor greeted him by touching his feet as he is both without arms. Superstar had a brief interaction with Pranav, who also took a selfie with star using both his legs. The pictures of Rajini meeting Pranav has gone viral on social media. Don't you think such a gentle and warm gesture from Rajini makes him a real superstar.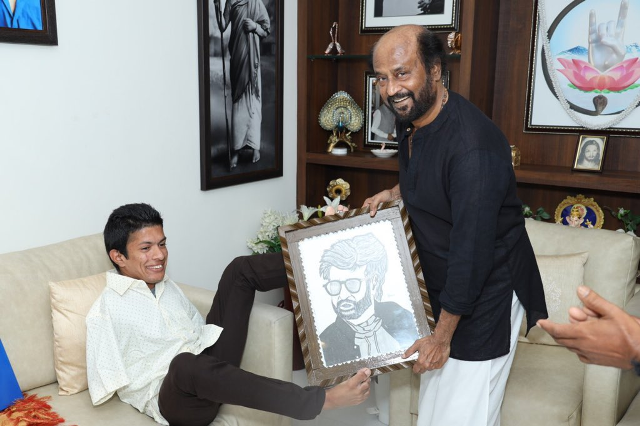 The differently-abled Pranav is drawing everyone's attention after his selfie with Kerala CM Pinarayi Vijayan went viral.