Some films have great glimpses. Some of the top-rated films have one or two out-standing scenes that leave us cheering in our seats. And here is the one that stuck in our memory since its release --- The Legendary "EEGA".
What do we say about the masterpiece that broke many barriers?


What do we say about the film which has already won umpteen accolades?


Like Eega in the film, which airborne to different places, the film also flew to many parts of the world. Hailed for being a path-breaking film, Eega (The Fly) has enthralled audiences the world over. In 2013, Eega was dubbed in Chinese, Japanese, Thai and (also) Swahili as Kung Fu Housefly and has garnered superb buzz in all the film circles. Rajamouli's Eega has flown to all parts of the world and was screened in many international Film Festivals including "Cannes".


Since its release, Eega was screened at several Film Festivals and here is the list of it:


L'Étrange Film Festival
66th Cannes Film Festival
16thShangai International Film Festival
Punchon International Film Festival
Toronto After Dark Film Festival
Austin and Calagry Film Festival
Fantastic Film Festival
Madrid International Film Festival
Busan Film Festival
Tokyo International Film Festival
10th Chennai International Film Festival


Here's the list of Awards that Eega won in 2013:


B. Nagi Reddy Award 2012
->Best Wholesome Entertainment Telugu Film Award


TV9-TSR Awards
->Best Actress (Samantha)


Santosham Film Awards 2013
->Best Actress (Samantha)


Mirchi Music Awards 2012
->Best Sound Mixing (JeevanBabu - Nene Nani Ne)


2nd South Indian International Movie Awards
->Best Film
->Best Cinematography
->Best Actor in a Negative Role


CINEMAA Awards 2013
->Family Entertainer of the Year
->Best Actress (Samantha)
->Best Villain (Sudeep)
->Best Visual Effects(Makuta VFX)


60th Film fare Awards South
->Best Film
->Best Director
->Best Actress (Samantha)
->Best Actor in Supporting Role (Sudeep)


60th National Film Awards 2012
->Best Feature Film in Telugu
->Best Special Effects (Makuta VFX)


Fantaspoa film festival of Brazil
->Best Art Direction


8th Annual Edition Toronto after Dark Film Festival
->Best Action Film
->Best Comedy
->Most Original Film
->Best Special Effects(Makuta VFX)
->Best Fight (Fly vsSudeep throughout the Film)
->Best Film to Watch with the Crowd
->Best Editing
->Best Hero
->Best Villain


Directed by SS Rajamouli, the film stars Nani, Sudeep and Samantha in the lead roles and SaiKorrapati produced by it under VaarahiChalanaChitram banner. Senthil Kumar was the cinematographer and Keeravani has scored the extra-ordinary re-recording for the film.
Poll Question
highlights on iQlik
most popular video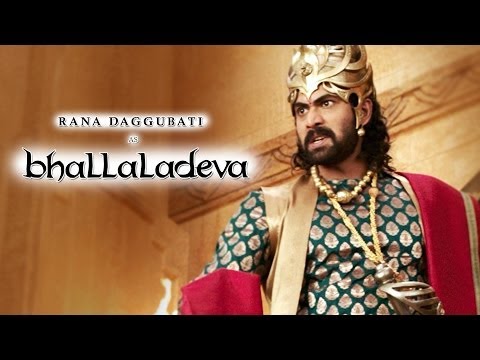 Making of Baahubali - Rana Daggubati