2013 has marked the rise of new wave.


A simple concept…


A full-to hilarious dialogs…


A pinch of expression and


Extra ounce of timing can throw a video giant like Youtube into a tizzy! And "THE VIVA" short film is a quintessential testimony for it.


This short film made by the livewire Vizag youth Sabarish Kandregula & Co. on a simple theme of an academic 'Viva' has taken us for an outright comical ride for a good 13 min 3 seconds. And the face of the film was unarguably Harsha Chemudu (later came to be known as 'Viva' Harsha). With a distinguished body, distinctive body language and unique antics, he has made a niche into this Tollywood which already adorns a rainbow of comedy artists.


The video uploaded in the month of July has gone madly viral and has earned a state wide acclaim to the team and especially Harsha who suddenly hit the pay dirt. The short film has banged up a whopping 38+ lakh YouTube hits becoming the third biggest 'Trending videos of 2013' after the trailers of Bollywood biggies like Krrish-3 and Dhoom-3, according to YouTube. With the film coming up trumps, Harsha was featured in exclusive promotional videos of big players like Venkatesh and Ram for their films and many juicy offers too. And not just that, he has become the most sought-after comedy face for Facebook comments after the legendary Brahmanandam. No wonder…he is proving to be a promising comedian of this generation!


That is why; he is iQlik's POPULAR FACE ON WEB!
why we think?
Poll Question
highlights on iQlik
most popular video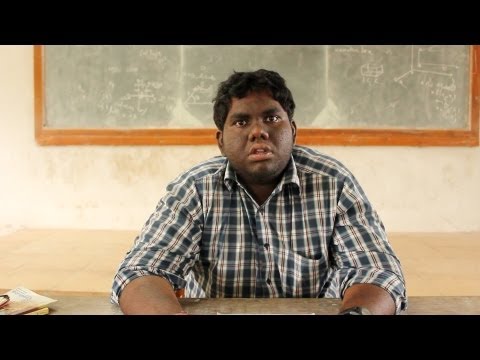 The Viva