No Swiss, No Fancy Fights, No Item girl & No Brahmi ……So when is the last time you saw a Blockbuster without the above? We asked the same question to a 5 year Kid and the spontaneous answer was "No Way ". We feel bad that we had to disappoint this Kid but started telling him a Story that there was one in 2013 and that too in Tolly.


Once upon a time in early summer 2013 a movie called Swamy Ra Ra was released and that too with an almost Vintage Hero Nikhil. This movie starts with an interesting bold statement.
"Naku Nacchina Prati Cinema Nunchi Copy Kodathanu" – Sudheer Varma, Ram Gopal Varma & Quentin Tarantino.


Great!! Kudos to the director Sudheer Varma for accepting the fact that he was inspired and copied some of the finest techniques from a Hollywood legendary director like Quentin Tarantino! But this poor kid was super confused and asked us what did you mean?


So we had to relate our story in his own terms and asked him about his Rs. 50/- Tinkle Story book that he reads every month. He said that every edition has a story around robbery; we said that Swamy Ra Ra story is no different and has an ordinary story line around robbery. But he immediately questioned… "Then…why is it a Blockbuster?"


We had to say that the Swamy Ra Ra movie unit functioned sensibly and applied the forgotten word in Tolly called "Common Sense". Moreover, Tolly has always imported Music Directors from Bollywood who just made nothing but noise and forgot to deliver MUSIC!! But this time Sunny M.R seemed to understand the script and delivered music that best fits to the context.


Bottom-line Swamy Ra Ra took everyone by surprise and was a complete family entertainer from start to finish. Most importantly it won the accolades directly from the audience and this is why it is our SURPRISE HIT OF THE YEAR. Last but not least our vintage hero started demanding 75 lakhs right after this movie... Good luck to him!!


We terribly feel sorry for the Kid because he did not understand any of the above other than Common Sense and we had to direct him to watch this movie on YOUTUBE for better understanding!


Surprise Movie
of the year
2013
why we think?
highlights on iQlik
most popular video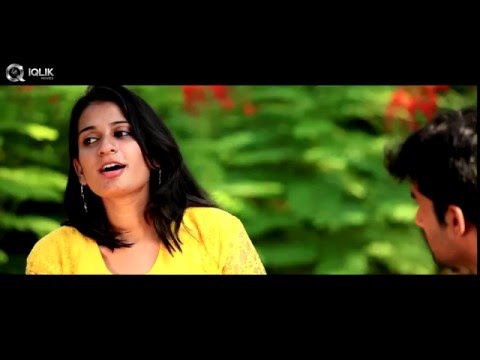 Inkenti Short film