In this showbiz world of Telugu Cinema most of the actresses either depend on entire glamor quotient or totally get stereotyped into off beat roles in order to survive in this ever transforming industry. But there is one sparkling beauty who graced the world of Telugu Cinema just when there was a dearth of talented actresses who could enthrall the audience with challenging roles.
She is none other than the adorable Anushka who is dearly called as Sweety in the industry as well as her fans. This modern day "Lady Amitabh" is a true 'All-rounder of the year' by all means. 2015 shall be a remarkable year in Anushka's life as she had 3 versatile releases with a period war film, a historical stereoscopic film and a social drama – what more can an actress ask for?


Triple Dhamaka Back to Back:
While her magnum opuses Baahubali and Rudramadevi released with a gap of above two months, both the films shot Anushka's stardom to new horizons. The audiences were awestruck by Anushka's performance as 'Devasena' (in Baahubali) and as 'Rudramadevi'. Like NTR for Lord Rama & Krishna, it isn't exaggeration to say that we can imagine none other than Anushka as the historical warrior queen 'Rudramadevi'!


It was an aged character in Baahubali while it is of a dynamic queen role in Rudramadevi. Well a professional like Anushka prepares herself for whatever the character demands. She got trained in horse riding, sword fighting etc and prepared her mind and body for these historic characters. Of course, her hard work paid off and we could see what magic sheer talent blended with commitment and hard work could do!


After films like these, any actor would usually opt for a break but let us remind you, this is Anushka. When she was approached with a film like Size Zero, she gave an instant nod. What makes Sweety stand apart is her commitment towards this film as well. She put up an extra 20kgs for her character in Size Zero and later slimmed down organically thus perfectly demonstrating the message of her film.


Ali's 'Thigh' Rot:
Anuhska made into the headlines but this time due to Ali's derogatory comments on her thighs on Size Zero Audio launch stage. This controversy made much noise than the film's promotions for quite some time. But it is Anushka who displayed some sheer character and maturity by not reacting to such flimsy comments.


Wedding Rumors:
The hard fact that Anushka is one of the few 30+ plus heroines still ruling the roost, rumors were rife about her wedding and that to with a star hero's son. Well, she was linked up with her co-stars even earlier but this time it's the turn of some serious wedding speculations.


In a nutshell, 2015 has been a memorable and eventful year for Superstar Anushka. Wishing her more power and success in 2016 as well!
why we think?
Poll Question
highlights on iQlik
most popular video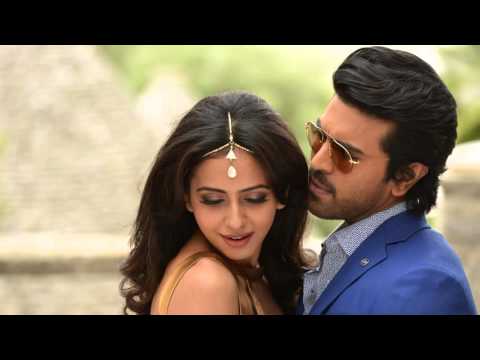 Recap 2015 - Top 5 Disasters