S.S.Rajamouli's magnum opus project Baahubali has been making buzz right from 2013 with its share of promotional content, behind the scenes videos and industry buzz about how big the film is going to be. However, the year 2015 set the massive stage for this film's release and when it finally came in front of the audience in July, it left a speechless impact on everyone. Baahubali wasn't just a historic epic but became a way of lifestyle for the viewers!


The first ever poster of Baahubali in which Sivagami's hand is carrying an infant in water became a fashion statement for everybody. There were home appliance posters all over the cities and towns which had a similar hand carrying sales products instead! In fact, during Godavari Pushkaralu this year, many people were carrying their own kids in the river- in an attempt to imitate Sivagami's character in Baahubali!


The scene where Prabhas as Sivudu carries a huge Shiva idol became a trademark. On the eve of Ganesh Chaturthi this time, there were many Lord Ganesh idols sporting a six pack just like Shivudu and carrying Lord Shiva Lingam in style!


Comic Con is a biggest annual event which is a heaven for people who are interested in comics, art design and VFX. Baahubali became a hot topic for comic con this year and created lot of buzz when it was held in Hyderabad as well as Bangalore. This is a great achievement for a Telugu film reaching international crowd in such big scale.


Baahubali didn't leave the food industry as well! In the bustling town of Bhimavaram where there are most number of Prabhas fans, a hotel offered Baahubali food combo offers by naming each of the food dishes after the character's name in the film! Not to forget the quirky ideas like Tamannah drinks and Veg combo for Baahubali's character!


The advertising industry took full advantage of
Baahubali
's massive influence on people. Amul Butter, one of the biggest dairy brands in India released a special edition of
Baahubali
poster as a tribute to this marvel. The poster featured a handsome Shivudu with Avanthika relishing the butter and Bhallala Deva jealously eyeing it!
It is indeed fantastic to see one Telugu film create a massive trend in such multiple spheres of living which proves time and again that films are a way of life in Tollywood!
why we think?
Poll Question
most popular video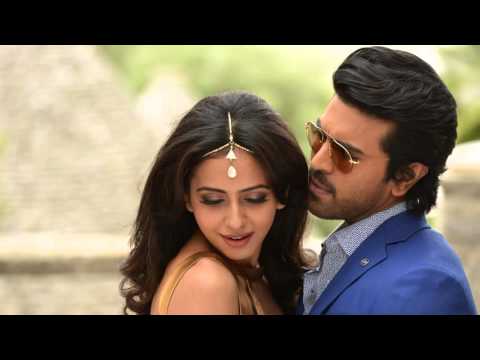 Recap 2015 - Top 5 Disasters