Born: Sep 20th, 1924
Birth Place: Venkataraghavapuram
Birth Name: Akkineni Nageswara Rao
Occupation: Actor prominently placed in Telugu cinema

Biography:
She never had daughters…all her children were boys. That was why, she made her youngest son grow his hair like a girl. She made him wear two plaits, dress him up with kajal and bindi and make him look just like a girl and feel very delighted.


When this particular kid of hers grew up, he gave up studies during his eighth standard and started looking over the agricultural lands along with helping his mother at home, just like a daughter. At the same time he took the guidance of Duggipati Madhusudana Rao and started acting in stage dramas in female roles and earned good name as an actress(?)! It was during those days he was noticed by the popular producer-director Ghantasala Balaramayya garu and debuted in Sitarama Jananam - his first ever Telugu feature film. He is none other than every Telugu person's favourite actor, the handsome actor Akkineni Nageswara Rao.


Born in Venkata Raghavapuram, Gudivada Taluka, Krishna District on September 20th 1924, ANR's elder brother Rama Brahmam saw the early spark in his acting skills and was determined to see him as a great actor on silver screen some day. Rama Brahmam happened to hear that P. Pullaiah garu was making a film named Dharmapatni in Kolhapur and took his brother there. Though Pullaiah garu observed the sharpness in ANR, he said the role demanded somebody younger. Reluctant to disappoint the young ANR, he took some of the close up shots and used the same in his movie. After that, he took ANR for a movie Thalli Prema where he associated with Kadaru Nagabhushanam husband of veteran actress Kannamba and called ANR to Madras. Pullaiah garu even paid ANR salary during this tenure but the project got shelved and ANR had to return to his hometown.


ANR never considered his film career as an easy path to follow. He was perfectly aware of his limitations in every stage of life. Firstly, as an actor and secondly as an individual, his continued determination in overcoming his limitations in a step-by-step process is something very inspiring for generations to come. His life consisted of many tests, which he passed with flying colours. In short ANR's life is undoubtedly a 'Positive Attitude book' which teaches us how to lead a life.


Right from playing mythological roles such as Lord Rama during the initial days of his career, he took a leap by acting in various folklore stories. People started liking him as a folklore protagonists in films such as Balaraju and Keelugurram. In short, ANR was branded as the folklore actor very soon. But ANR overcame that obstacle and started believing in himself that he can excel in social dramas as well. He had to work very hard to achieve it. The much needed turning point came in the form of L.V.Prasad's Samsaram (1950) for ANR's acting career. But to get the pinnacle of this new turn in his acting career, ANR needed an epic called Devadasu.


This particular opportunity to adorn 'Devadas' character did not come to ANR like an easy boon. When the news of ANR being casted as 'Devadas' came out, the experts in film industry started having their own doubts. Some even said he is not suitable for that role. This criticism increased the determination in ANR. Even when situations were not in his hands, his determination in making them act according to his will began glowing like a channelized flame. The result of his undeterred focus was clearly seen in his performance for the film and it earned him countless accolades. Till then the actor who rode "Keelugurram", and the actor who ruled the Telugu silver screen with "Balaraju" had a totally different image with his performance in Devadasu. Even after 60years of its release, Devadasu has its own mark in Telugu Cinema. Even the great actor Dileep Kumar of Bollywood who played the Hindi version of Devadasu praised ANR's performance. The critics started calling ANR - "Tragedy King". As a person who is quite far sighted in not making his career filled with pathos roles, he chose Missamma- an out and out family entertainer as his next project! He played a funny role in the film and people applauded seeing ANR in a different look.


Despite earning an undisputed name in Telugu Cinema, ANR faced new challenges as time passed by. When he acted in Bharani Pictures production Vipranarayana, people started throwing criticisms again. People couldn't see ANR, an atheist in real life adorn a role of staunch devotee and a mellowed natured person. But his terrific performance in the film, followed by Buddhimanthudu (Role of 'Madhavacharyulu') and "Bhakta Tukaram" proved that ANR can wonderfully act in the role of a devotee. Moreover, the role of "Surendra" in "Baatasari" where there was more scope for histrionics and having minimal dialogues showed a novel challenge for ANR again. He showed all his strengths and abilities to make the role most memorable and he still remembers that Baatasari had his superior performance than Devadasu.


ANR was one actor who clearly understood that he has to change accordingly to the changing times.He started improvising himself as an ideal family film actor. Acting so well with impressive histrionics in songs, ANR earned female following along with the young fans of that age. ANR acted with prominent actresses of that age namely Anjali, Savitri, Jamuna, Krishnakumari, Vanisri, Sridevi and so on. He also excelled along with great stalwarts like NTR, SVR, Jaggayya, Gummadi and proved his brilliance. ANR is a unique actor with a penchant for human cause as well. He donated magnanimously for various universities to promote education. Understanding the needs of the country, he along with ANR collected huge sums of money and helped the government. Bearing the losses, ANR produced message oriented films such as Sudigundalu and Maro Prapancham. The movies ANR made along with Dukkipati Madhusudana Rao in his own production house "Annapurna Studious" were all amazing classics. He had profound understanding of the business requirements of film industry and established own distribution company and studio.


ANR considers acting like a divine penance and always want to act till his last breath. That was why he acted in the recent mythological epic Sri Rama Rajyam as 'Valmiki'. He even didn't care about his age in order to adorn this role. ANR is such a spirited actor that he announced he would act with his son Nagarjuna and grandson Nagachaitanya provided he gets a good script even at this age!



The 90 year old actor who has been fighting intestine cancer breathed his last at Care Banjara hospital on 22/01/2014.



Having such an amazing personality in its history is what our Telugu Cinema always takes pride in. He is like a priceless necklace for the goddess of Fine Arts.
ANR Interesting Facts
most popular video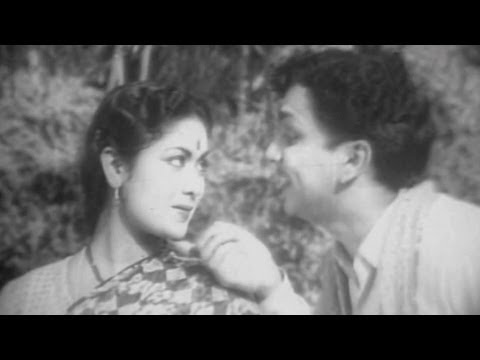 Oho Basthi Dorasani