On May 8th 1944, A 20 year old young lad from a remote village Venkata Raghava Puram near Gudivada stepped into Pratibha Films office in Chennai (formerly Madras). He was accompanied by Dukkipati Madhusudhana Rao & Polavaram Surya Prakasa Rao. Madhusudhana Rao was the master for this young lad during his time on stage dramas and later he also became a mentor in his everlasting movie career.


Looking at this young lad Peketi Sivaram who was working at Pratibha Films welcomed him saying "Raa Hero….." .His words turned out to be a golden blessing and became true. Later, Ghantasala Balaramaiah (S.S.Thaman's grandfather) who was the director & founder of Pratibha Films chose this person for Lord Rama's character in his upcoming project titled Sri Sitarama Jananam. This movie was released on December 1st 1944 which created a new beginning for the Telugu Cinema Industry. During those times, most popular heroes like Chitoor Nagaiah, Chadalavada Narayana Rao looked older on the screen and this fresh young looking lad immediately attracted both the audience and the industry. That young lad who became the new wave in the industry was the one & Only Akkineni Nageswara Rao!!


ANR never got his first opportunity overnight. Prior to his debut in Sri Sitarama Jananam he played several stage dramas as a female character. Earlier, ANR's brother Akkineni Rambramham made several attempts to get his brother a breakthrough in the movie industry. He even tried to get him a role in Gudavalli Ramabrahmam's project Mala Pilla but failed in his attempts. Later he came across an opportunity about the role of a kid in P. Pulliah's project Dharmapatni in 1940 that is being shot in Kolhapur (Maharashtra). He took ANR who was already 16 years old to Kolhapur, but the role was of a very small child to which he could not fit in. But P. Pulliah was truly impressed with ANR's skills and created a small role for ANR. Even though his role was not significant, ANR was seen on the silver screen for the first time in Dharmapatni which was released on Jan 10th 1941.


ANR returned to his village from Kolhapur and continued with his stage dramas. During that time, Kadaru Nagabhushanam (famous actress Pasupuleti Kannamba's husband) was working on a project in which he picked ANR for a role on a monthly basis and called him to Madras. Few months passed by with free boarding, lodging etc. but the movie never started. The production manager told ANR that the movie has been cancelled and got him a return ticket to Vijayawada.


ANR was disappointed and thought he would never get a chance in the movie industry. He said to himself that stage dramas are his only option and started acting in them. One day, he went to Tenali for a drama and on his way back to Gudivada, he was waiting at Vijayawada station along with his troop. Looking at an elderly person on the platform, his team members cracked a joke saying "Ayana Bagunnadu Guru…Natakalalo Tandri Patralaku Panichesthadu". That is when ANR was spotted and his looks appealed to this elderly man. He immediately called ANR and introduced himself as Ghantasala Balaramaiah and told him about his upcoming project Sri Sitarama Jananam. To ANR's surprise, he offered the hero character in his upcoming film. After ANR said OK, the elderly person shared his contact information and asked to visit him in Madras.


This was his breakthrough and he never looked back. Since then we all have witnessed ANR abilities on the Silver screen and rest is history. Tilldate, he acted in a total of 256 movies out of which 229 in Telugu, 26 in Tamil & 1 in Hindi. This is ANR… for you. It really takes volumes to describe this actor.
ANR Interesting Facts
most popular video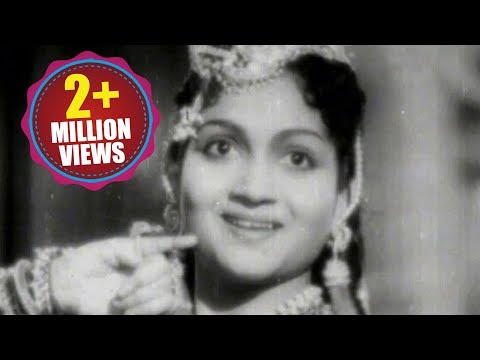 Rajasekhara Neepai Moju Thiraledura