Aaradhana is one unique classic in Telugu Cinema which established ANR- Savitri as the number one pair and creating so many wonders. This on screen pair showed so many emotions and sentiments such as sensitive love, estrangement, sacrifice and waiting with mesmerizing brilliance.

Story Details:
Murali (ANR) is a meritorious medical student who falls in love with Anuradha (Savitri). However, Sarala (Rajasri) loves Murali and gets infuriated with this development. She exposes the private love letters of Murali written to Anuradha in public- eventually leading to loss of scholarship for Murali. Lingaiah (Ramana Reddy) is Murali's uncle who offers to help with the scholarship for his higher studies. His clever plan is to get his innocent rural daughter Lakshmi (Girija) in marriage to Murali later. It is when Lingaiah requests Anuradha to groom Lakshmi and teach her etiquette. However, Lakshmi loves her relative Yoganandam and is not really interested in Murali. By this time Murali leaves for higher studies and writes letters to Lakshmi- but it is really Anuradha who replies to them. As fate could have it, Murali loses his eyes in an a lab accident and turns blind- leaving to Lingaiah's loss of interest in the planned alliance. Anuradha pretends to be Lakshmi and nurses Murali in this tough time and she plans to get his eyes operated with her common friend Saradhi (Jaggiah).

Rest of the film is about whether these lovers in coincidence ever come together.

Performances:
ANR is perfect as the ambitious medical student, sincere lover and a blind man – literally everything which the story demands. His histrionics as a doctor became like a standard in Telugu Cinema right from then. Aaradhana is undoubtedly one film which strengthened the perfection of ANR in portraying social drama related stories. Savitri is amazing as the haughty person initially, and who really starts falling in love with the hero later. Her role demands lot of emotions, sacrifice, patience, earthliness- and Savitri gives it all. Girija is funny and adequate as the rustic village girl. Jaggaiah, Gummadi, Relangi and Ramana Reddy do their best in their respective roles.

Technical Aspects:
Music is one of the greatest assets for this film. Songs like Naa Hrudayam Lo Nidurinche Cheli, Vennelalo Vikasamai can never be forgotten by any Telugu person. The film has a right balance of serious theme along with brilliant music and comedy sequences were appropriately planned. Direction by V.B.Rajendra Prasad is picture perfect and it is not easy to handle such a sensitive subject with so much confidence and perfection.
ANR Interesting Facts
most popular video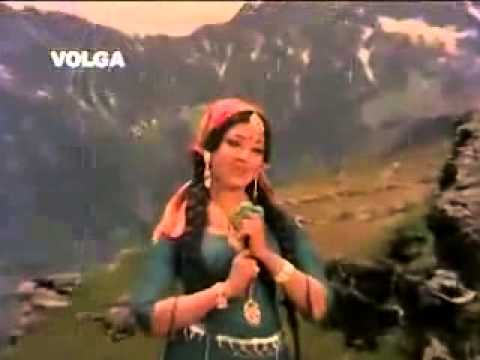 Aradhana song 1 O Priyatama