We get to see several films with every passing week, and some of them will strike gold at the box office. Very few films will break the records and once in a decade or two, we come across a film which exceeds the expectations and rewrites the history with humongous collections. Ram Charan- SS Rajamouli's 'Magadheera' falls under that category.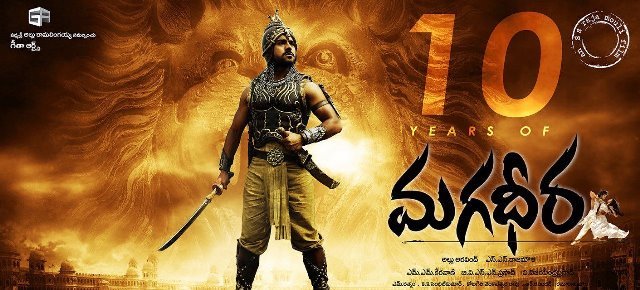 The fantasy action film gave a huge boost to the Telugu Film Industry. Entire Bollywood has taken a look at our historic project. With Magadheera, Rajamouli has changed the dynamics of Telugu cinema and expanded the boundaries by proving the potential of our cinema. Based on the theme of reincarnation, Vijayendra Prasad has developed the script. With spellbound visual effects, stellar action episodes, massive sets and brilliant craftwork by Rajamouli and team, Magadheera is a remarkable film made in TFI.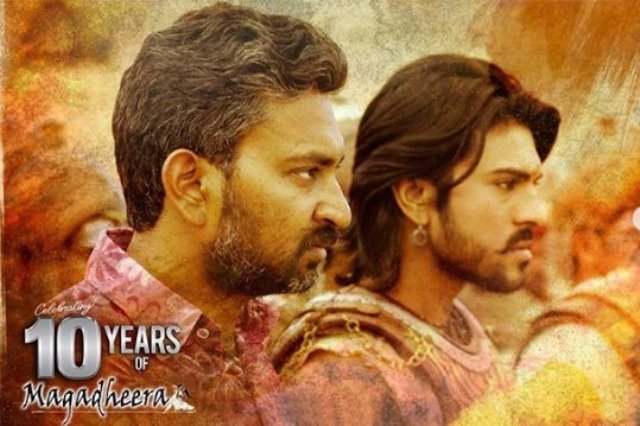 The 100-men fight, Bangaru Kodi Petta song remix, Chiru special appearance, Sher Khan dialogues by Srihari and dances by Charan are major highlights of the film. Hollywood range action episodes have left audiences in awestruck.


The box-office contentions of Magadheera proved Telugu Cinema stamina to country and it paved the way for magnum opus projects like Baahubali and Sye Raa Narasimha Reddy. Also, it gives a boost to young filmmakers who like to make movies with a large number of visual effects.


10 years ago on this day, Magadheera opened to blockbuster hit and it gave huge confidence to many new filmmakers.