The year 2014 is coming to an end and Tollywood has seen its share of dark clouds with the departure of many great souls. Here is a list of those celebrities who made a lot of difference.
Who broke many hearts with his charming looks has slowly suppurated from Tollywood. This was a rather unexpected and shocking death of the young hero who was once the ruling star in industry with his boy next door attitude. Udhay Kiran committed suicide by hanging himself in his flat on January 5, 2014. The real reason behind him committing suicide is still unknown but it sure is a huge loss.
Veteran actress who had the privilege of working with all the top legends of Telugu cinema. Even today, she is remembered for her immortal role as Seeta Devi in the film 'Lava Kusa'. South film industry has lost irreplaceable actress. She died on 13th of January 2014 at the age of 86 and donated her organs to Ramachandra Medical College.
A true legend of Indian cinema and pride of Telugu cinema, ANR was not only a great actor but he was also responsible for migrating the Telugu industry from Chennai. He has established a strong infrastructure for cinema with the likes of Annapurna Studios. He is one of the few actors to receive Dada Saheb Phalke Award. This glamorous hero died on 22nd of January 2014 at the age of 90.
He is the acclaimed cinematographer and director who has worked in classics like Seethakoka Chiluka, Sankarabharanam, Nireekshana and others. He took south cinema to next level with his top notch cinematic and cinematographic talent. This cinematographer turned director, writer and editor died on 13th of Febrauary 2014.
A very well known stage artist and a character artist in silver screen, Telangana Sakunthala was known for her distinct Telangana slang and entertainment quotient. More or less, she is considered as modern day Suryakantam. This iconic character artist died on 14th of June 2014 at the age of 63.
He shot to fame with the Tamil film 'Kadhal' and from thereon, he has done many films in Telugu as an antagonist. He was seen in films like 'Raju Bhai' 'Krishna' 'Anjaneyulu' and others. Dhandapani suffered cardiac arrest and died on 20th of July 2014.
He is a well-known choreographer who has choreographed for legends like N T Rama Rao, Sivaji Ganesan. Raju was often seen in movies made by R Narayanamurthy. Mukku Raju died on July

31

, 2014 in his hometown Cherukuwada, West Godavari district.
Yet another priceless legend to Telugu cinema, Bapu was not only a famous artist but a top class filmmaker who has given movies like 'Mutyala Muggu' 'Bhakta Kannappa' 'Mr Pellam' 'Srirama Rajyam'. His handwriting is recognised as a Telugu font and state government honoured him with many awards. Bapu died on 31st of August 2014 at the age of 80.
Generally December is considered as Black Month for Tollywood and as a ritual we have lost three significant personalities.
He is a noted director/producer who has made films such as 'Irugu Porugu' 'Seetharama Kalyanam' 'Suka Dukalu' 'Aada Janma' and others. He died on December 15, 2014.
Father of versatile actor Sai Kumar and he is the actor who bought fame to dubbing. He renewed his versatility as a character artist and dubbing artist. He died with heart attack on December 2014 at the age of 81. Unfortunately, it is the next day of his grandson Aadi's wedding.
One of the top music directors of Tollywood and considered as kind hearted person has passed away with cardiac arrest on December 15,2014 at the age of 40.
One of the greatest directors of Indian cinema and glorious director of south cinema has passed away recently. He is the person who made Rajinikanth and Kamal Hassan and redefined south cinema. He enlightened Indian cinema with his greatest perception of cinematic imagination. His death is a huge loss to the entire Indian film industry. At the age of 81 he died due to urinary infection on 23rd of December 2014.
highlights on iQlik
most popular video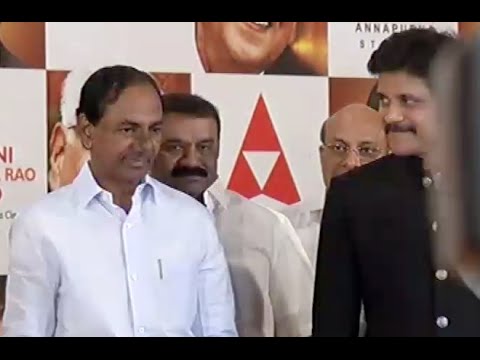 Celebrities at ANR Awards 2013