"Amma…Avakai…Anjali – eppatiki bore kottavu" said a director! Yes…he's true! The story of this Anjali is never boring!


This name has recently become famous by multifold overnight, which she wouldn't have earned in years together! [Thanks to her missing episode!]


In the long shot, it appeared like she had bright chances in Tollywood but cut to close; she became the sister-in-law of Superstar Mahesh Babu and won brownie points as the right Jodi for Victory Venkatesh. When it seemed she gained a footing here with back to back offers, her missing episode became a major sensation turning everyone iffy about her prospectus in Telugu.


In the month of April, she made a sensational statement alleging that her step-mom for harassing her and using her like an 'ATM machine'. She even added the name of Tamil director Kalanjiyam, who reportedly brought her to fame buying problems. The following day, she went missing taking the world aback! There was a big commotion for about a couple of days, until unless she presented herself before the police one night along with some producers, confessing her personal perturbations and thanking for the support. On the other hand, it is also said that it is a lame hoax directed by some producer to promote his film.


However, later she resumed back all her shootings. But, she has been tussling with her court cases and hasn't been able to keep up the pace. Adding to her bad luck, post
SVSC
, only
Balupu
made a decent sound, the much touted
Masala
went sour and she is back to pavilion with petty appearances and mediocre films.


Well, she can easily be referred as the Indian version of Julia Roberts' Run Away Bride but the simple difference is that there could be no 'Ike' in this story [Confused? Pls go watch the 1999 film
Run Away Bride
for further understanding]. Well this year, she might have learned some tough lessons the hardest way and thus 2013 will be the year of enlightenment for Anjali. And this makes her our Sensation No:3!
why we think?
highlights on iQlik
most popular video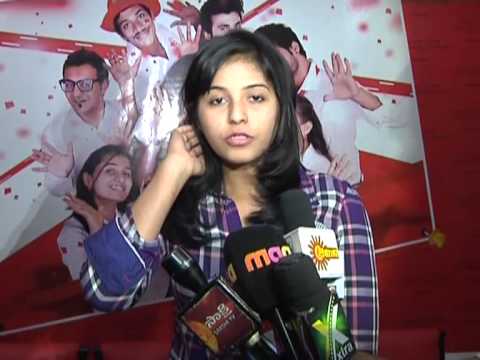 Anjali at Red FM 7th Anniversary Bumper Draw